We are pleased to provide you with the updated trash and recycling pickup schedule for JBER. Please note that the trash pickup date for JBER-E will change starting 8 January.
Pickup Schedule
View the Schedule
Recycling pickup occurs every other Monday. Trash pickup for JBER-R will continue to take place on Wednesdays. Trash pickup for JBER-E will now take place on Fridays.
Holiday Schedule
Trash Pickup will be pushed back one day following Christmas and New Years. Trash pickup will occur on the Thursday following the holidays- on 26 December and 2 January.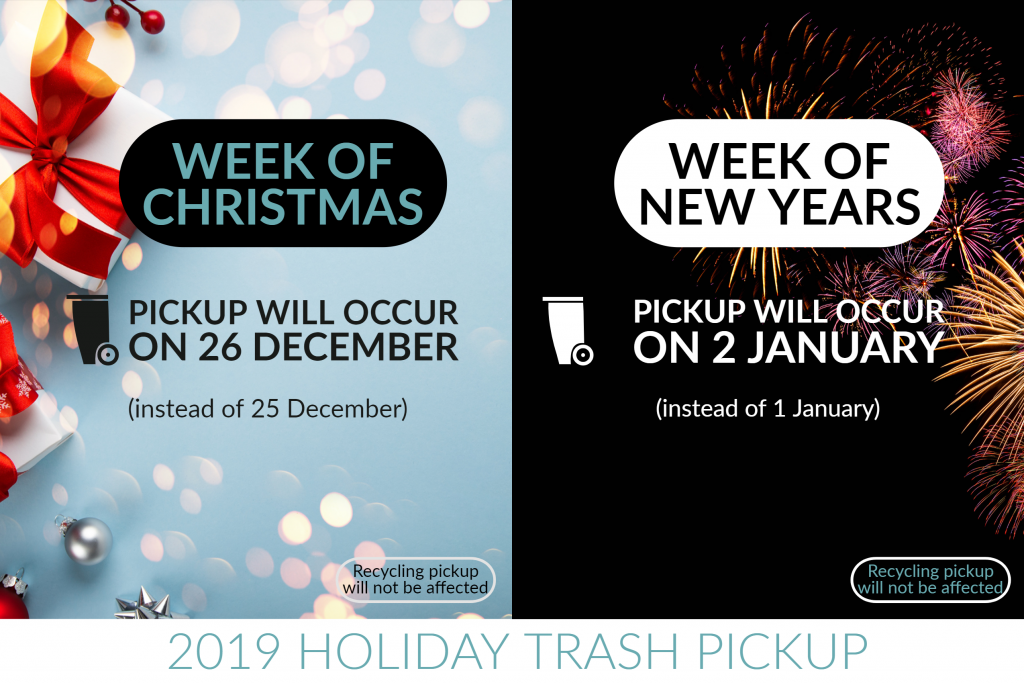 Big Changes for JBER-E
Well, kinda. Effective 8 January 2020, the trash pickup schedule will change. Trash for JBER-Elmendorf will now be picked up on Fridays instead of Wednesdays.  The following neighborhoods are affected by this change.
Dallas
Silver Run
Sunflower
New Sunflower
Cherry Hill
Denver
Dayton
Denali
Houston
Chugach
Moose Crossing
Transition
In order to ensure that no resident goes more than 7 days without pickup during the transition. Alaska Waste will provide pickup service to all of JBER on 8 January (Wednesday) and JBER-E 10 January (Friday). Following 10 January, pickup for JBER-E will regularly occur on Fridays.
What about Recycling?
Recycling pickup will remain the same.