The Arctic Thunder Open House will be taking place this weekend on 30 July and 31 July. While you can learn all about the event on their webpage, we'd like to highlight the impact on JBER residents.
Gate Access
Open House Access
These gates will ONLY lead to public parking. There will be no housing access.
Housing Access
Please view this map to determine which gate to enter through to access housing and relevant services.
Muldoon
Post Road
Government Hill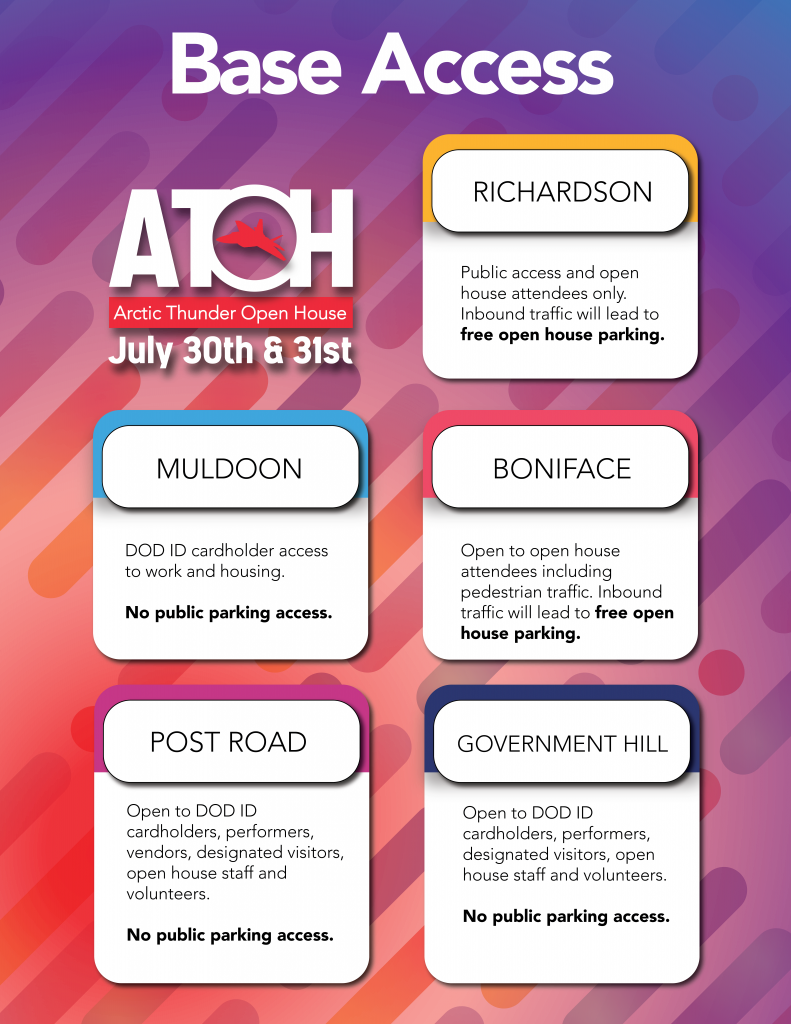 Accessing the Event as a JBER Resident
If you reside on the installation, expect to exit via the Government Hill, Post Road and Muldoon Gates, and reenter through Boniface and Richardson to access Open House parking lots.
Emergency Maintenance Services
Emergency maintenance will still be available throughout the event. Please do not hesitate to call!
Resources