The JBER Fire Chief has announced a burn ban in effect immediately due to the current extreme fire danger levels.
Is there a burn ban now?
EDIT (4 September 2019): The burn ban has been lifted on JBER.
YES.The only exceptions to the ban are covered gas, electric, and charcoal barbecue grills and fish smokers that are under constant observation. Open fire pits and outdoor fire places are prohibited.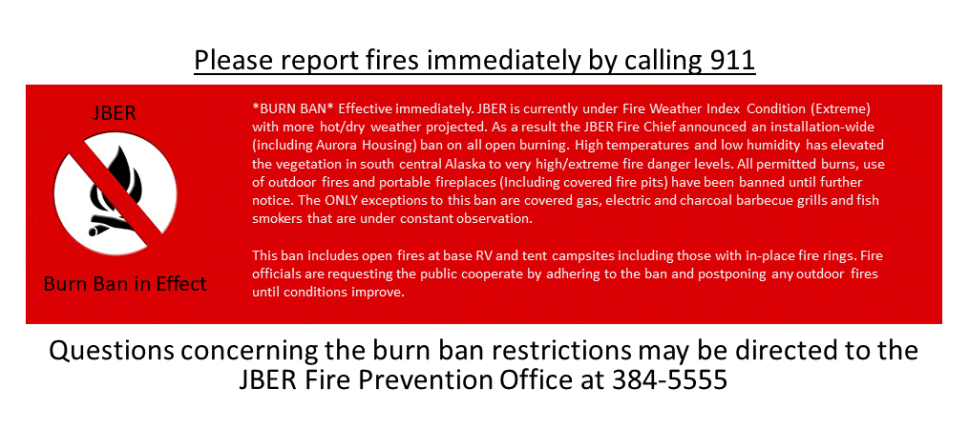 Are all burn bans the same?
No! Sometimes there is an outright ban on grills, sometimes the ban is just on fire pits; checking the JBER Fire Prevention Office page or JBER's facebook page will provide further details on a specific ban as well as timely advice for preventing fires.