We wish you and your family a happy New Year! Our offices and Self Help Centers will be closed on 31 December 2020 (Thursday) and 1 January 2021 (Friday) in observance of New Years. We will reopen on 4 January.
Emergency Maintenance
As always, office closures do not shut down emergency maintenance service. Please call 907.753.1091 if you are experiencing a maintenance emergency.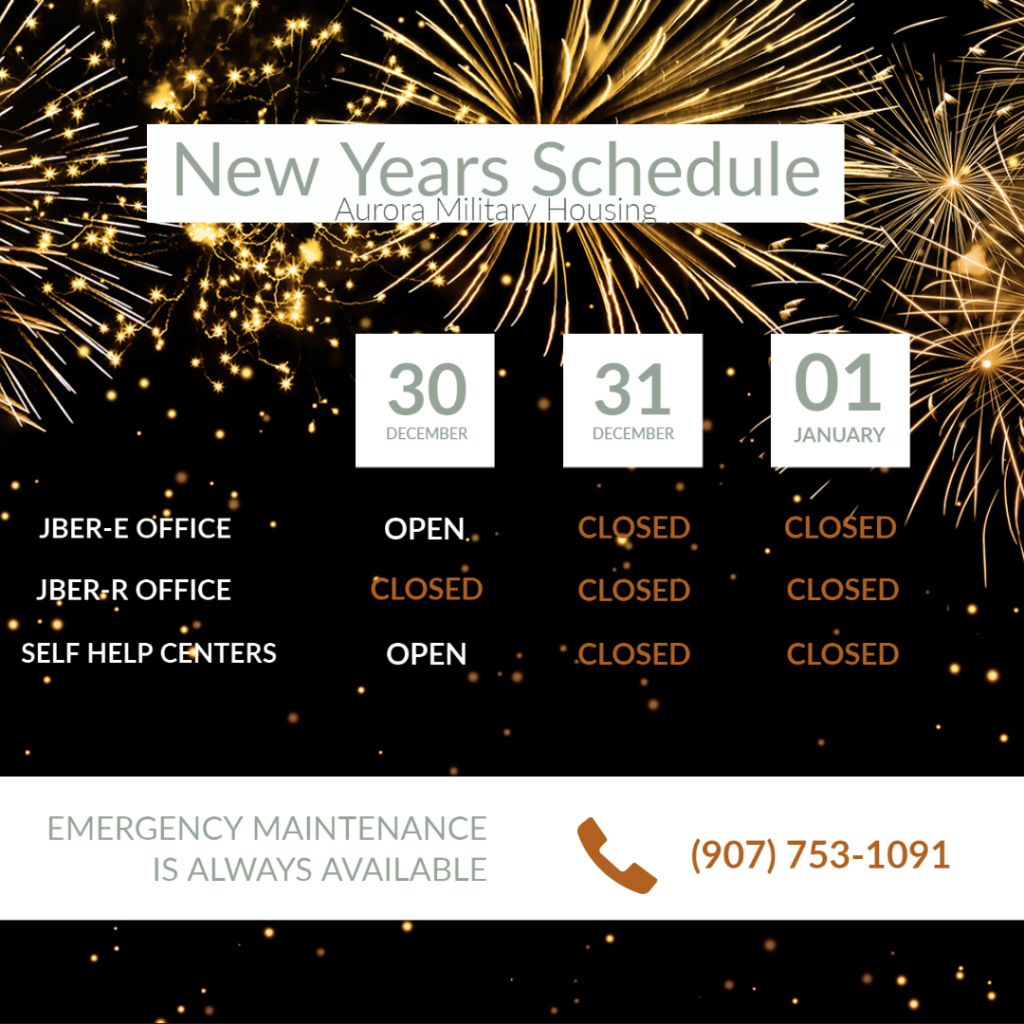 Modified Trash Pickup
JBER-E trash pickup will occur on Saturday 2 January. JBER-R trash pickup is NOT impacted.