We wish you and your family a very Merry Christmas! Our offices and Self Help Centers will be closed on 24 December 2020 (Thursday) and 25 December 2020 (Friday) in observance of Christmas. We will reopen on 28 December.
Emergency Maintenance
As always, office closures do not shut down emergency maintenance service. Please call 907.753.1091 if you are experiencing a maintenance emergency.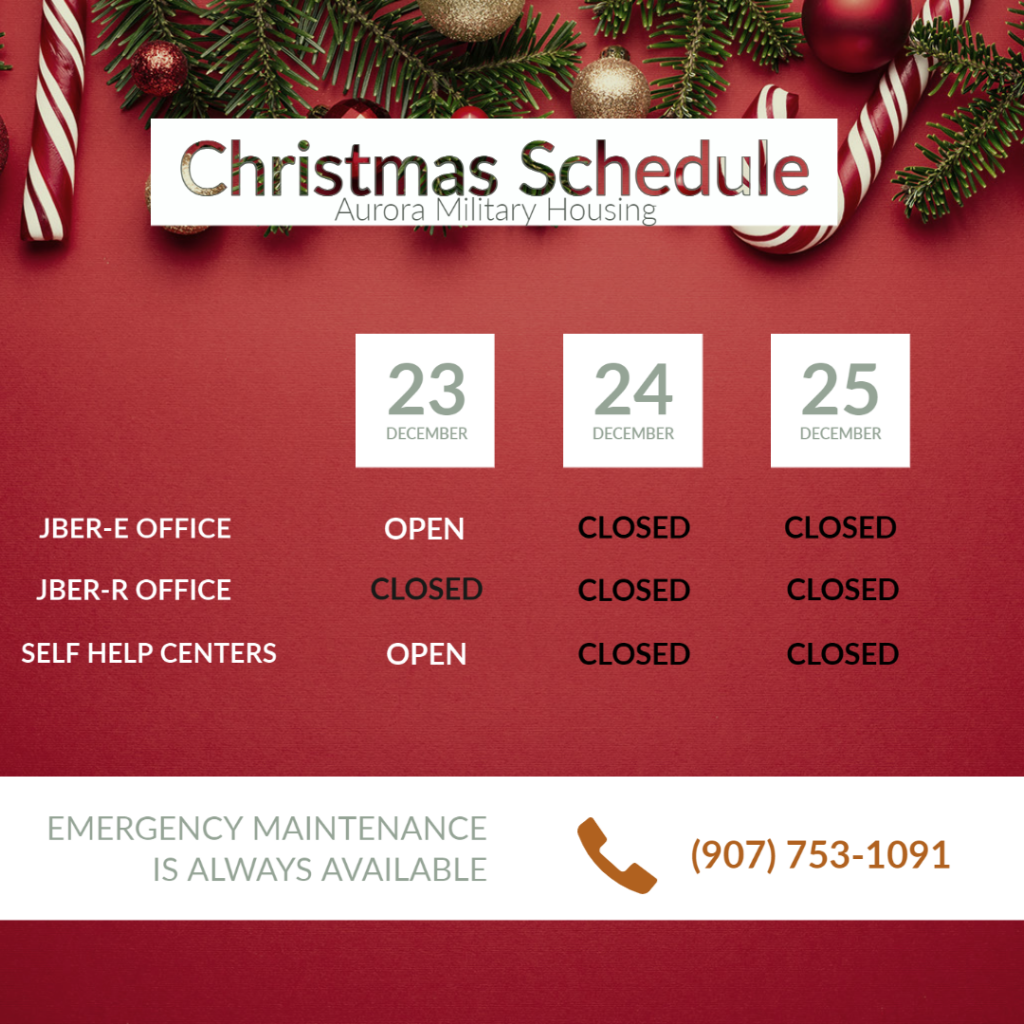 Modified Trash Pickup
JBER-E trash pickup will occur on Saturday 26 December. JBER-R trash pickup is NOT impacted.